Family Ties Season 5 Episode 15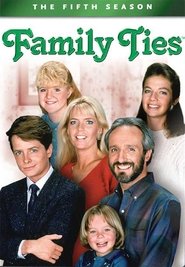 Family Ties Season 5 Episode 15
Mallory's relationship with Nick is put to the test when she joins a poetry reading group and becomes infatuated with its handsome and sophisticated leader, English grad student Colin Spenser.
Newly exposed to poetry and enormously flattered by Colin's persistent attentions, Mallory begins to question the wisdom of being ""tied down"" to Nick.
Despite a stern warning about Colin's sincerity from one of his former conquests, fellow group member Joyce, Mallory is swept off her feet by his gift of roses and poetry, and agrees to join him for a special tete-a-tete following an evening's reading.
Her perspective, however, is shaken up quite a bit when she realizes that she is, in fact, just the ""next girl in line"" for the all-too-smooth Colin.
Episode Title: Higher Love
Air Date: 1987-01-22
Year: 1987