Family Ties Season 5 Episode 18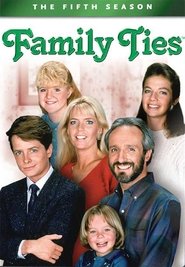 Family Ties Season 5 Episode 18
While Steven tackles the job of re-wallpapering the Keaton kitchen singlehandedly, Alex is in Chicago with his boss, Rebecca Ryan, attending an important banking conference. Forced to share a tiny room due to a shortage of hotel space, the two spend an awkward and uncomfortable nite together, with Alex relegated to sleeping in the closet.
Getting ready for the conference, Rebecca becomes more and more nervous as she prepares to meet the Federated Bank President Charles Okun, Jr. to try and facilitate a merger between his bank and Leland Trust.
Unfortunately, the champagne flows at the banquet and Rebecca proceeds to get thoroughly drunk. To Alex's surprise, she ends up insulting Okun and his young wife, totally blowing any prospects of a merger. Most embarrassing of all, Rebecca ends up making a pass at Alex.
Episode Title: A Tale of Two Cities (2)
Air Date: 1987-02-12
Year: 1987